Biogas plant feed systems
Looking for the best biogas plant feed systems? Whether we're talking about biogas loaders, screw mixers, biogas plant push-floor solid feeder or biomass screw conveyors, since 2000 our Padua-based company has been building high quality biogas plant feed systems for companies all over the world.
Our products are
easy to use
, practical,
hard-wearing
and
extremely long-lasting
.
We focus on excellence
: each biogas plant feeder is built using carefully selected materials such as thick stainless steel, polyethylene (PE) and wood, with components characterized by
extremely low wear
. Our goal is to
ensure our partner-customers enjoy maximum savings and perfect continuity of performance.
That's why the
assistance service
is a vital part of what we do: in addition to maintenance and spare parts, we provide customers with advice on the best product for their specific needs and on optimization/renovation of feed systems (whether ours or other brands). We also provide a consultancy service for customized solutions.
We rely on a consolidated
network of carefully selected partners
who work together to develop innovative, environmentally-friendly ideas. Each project sees us interface with professionals of all kinds: from geologists to engineers, from biochemists to software engineers.
Skill, expertise, professionalism, precision, flexibility, a constant quest for improvement
– this is what you can expect from us.
For biogas plants that yield maximum performance
For a biogas plant to work at its best and produce waste-free energy, optimal preparation of the biomass and the waste materials is a must. This demands correct mixing, effective pre-treatment, proper storage and appropriate conveying of the biomass as regards the 'digestion' phase.
Our loaders do all of this. Discover their characteristics.
Exports to 3 continents:
Europe, Latin America, Asia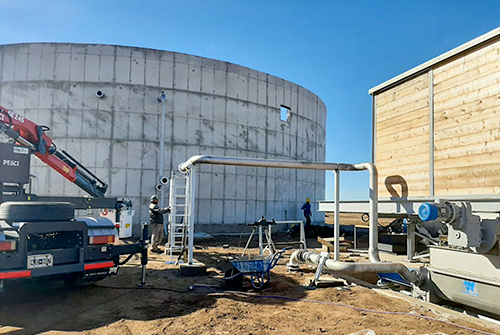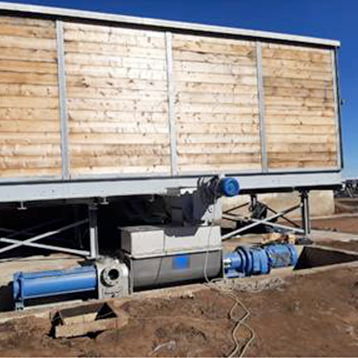 Argentina, assembly of biomass loaders in the Covid-19 era
Over-the-internet assembly of the push-floor solid feeder in complete safety for our customers in Argentina.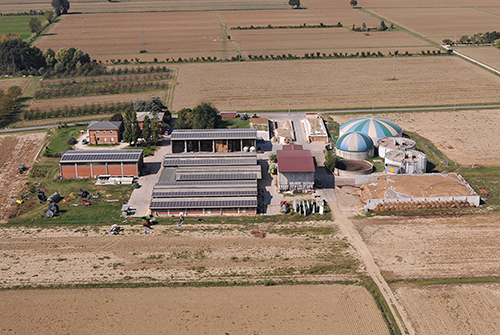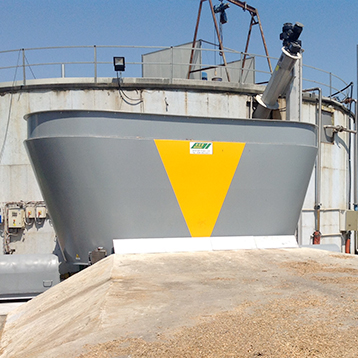 Biomass push-floor solid feeder and screw conveyors for the 'Mengoli Rino, Mauro and Gianni' farm
A new feeder system, harder-wearing and higher-performing, ensuring greater working continuity and linearity.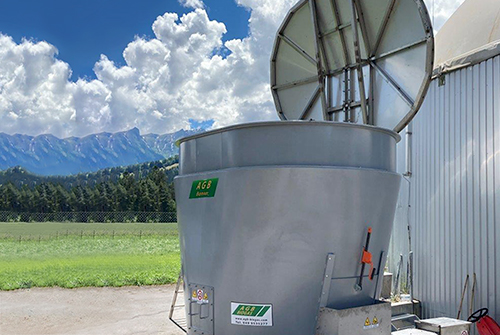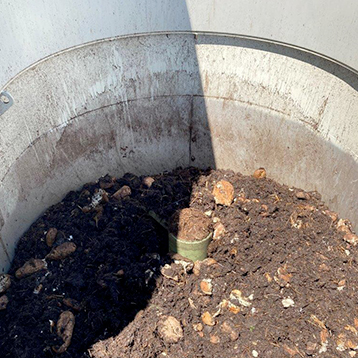 Biomass Biomixer at the Cazis prison farm (Switzerland)
The farm associated with this Swiss prison had been using one of our biogas loaders for a long time and asked us to replace it. Here's the feed system we installed for their biogas plant.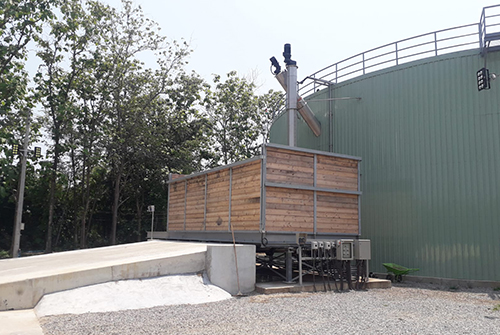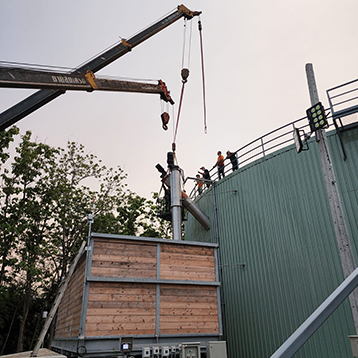 A biogas plants push-floor solid feeder for the UAC GLOBAL PUBLIC COMPANY, Thailand
Want to know how we used videoconferencing to complete installation of the biomass push-floor solid feeder for the Thai company?
Maintain and improve the efficiency of your feed system
Is your feed system several years old and no longer working as effectively? Do you want to improve the performance of a machine, optimizing time and costs? Do you wish to install new piping? Not sure which product best suits your type of farm?
Whatever your query, don't hesitate to contact us: we provide
advice
and can carry out
customised work
. We'll give your feed system renewed power and performance.