Italy, Biomixer and screw conveyors for the 'Mengoli Rino, Mauro and Gianni' farm
A new biomass loader, faster production at last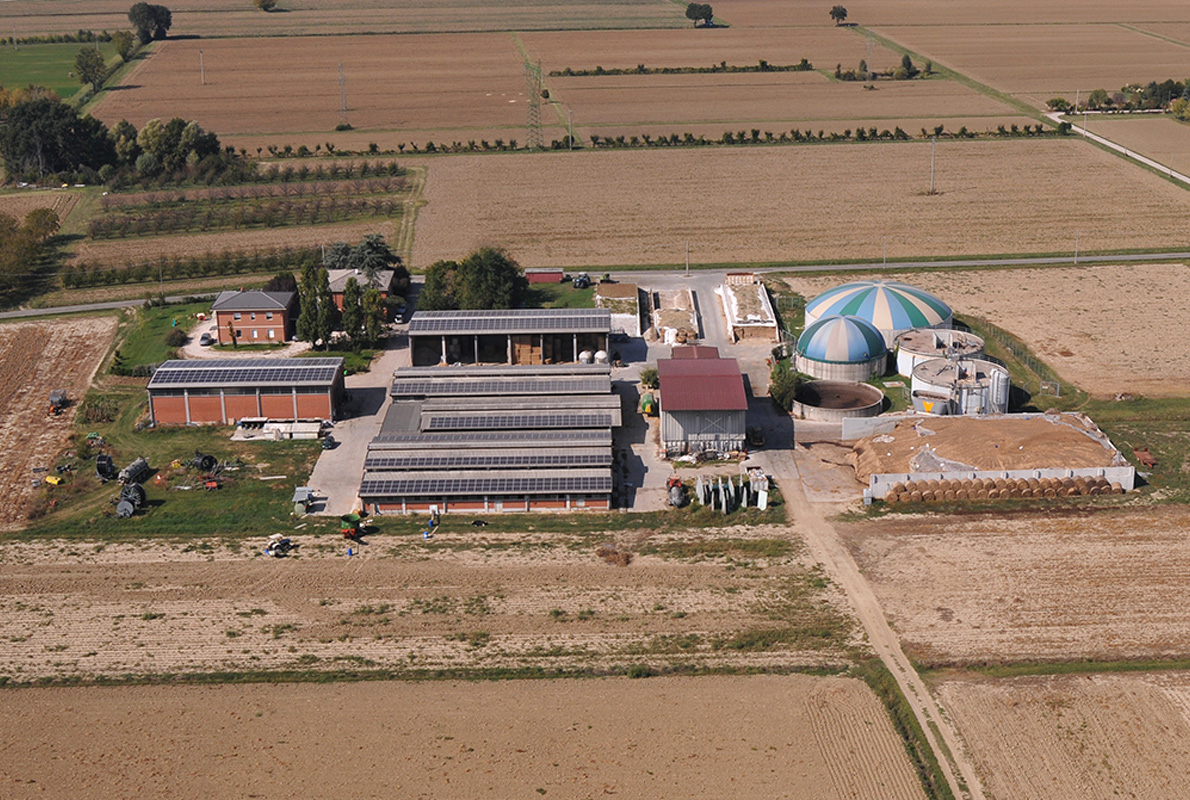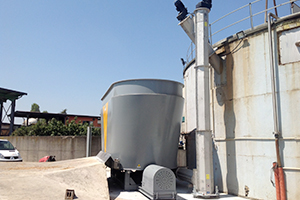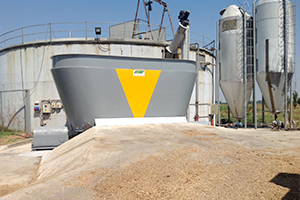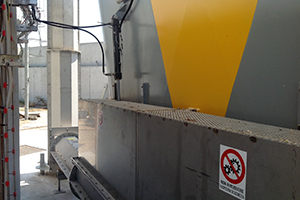 The 'Mengoli Rino, Mauro and Gianni' farm in Castenaso, near Bologna, produces high quality dairy milk for customers such as Granarolo and was one of the first Italian companies to build a biogas plant; at the time it chose German technology for the feed system.
These machines caused numerous problems in terms of both their effective lifespan and maintenance. So much so, in fact, that when the system broke down irreparably, the farm was only too happy to switch supplier and choose an AGB BIOGAS biomass feeder on the basis of our highly reputable products and the fact that both firms are located in the same area.
So, since 2015 the farm's 380 kW biogas plant has had a new biomass loader, the AGB Biomixer, complete with conveyor screws that carry the material to the digester. This feed system is suitable for the shredding and mixing of barley, corn and triticale silage and sub-products of agricultural origin.
This system has greatly reduced the time taken to repair breakdowns, ensuring much better continuity and linearity of work.
"This machine is far more solid that its predecessor," states Mauro Mengoli. "The prices are quite high but the equipment and the assistance service are just what I was looking for. I'm very satisfied now."