Conveyor screws for loading biomass into the digester.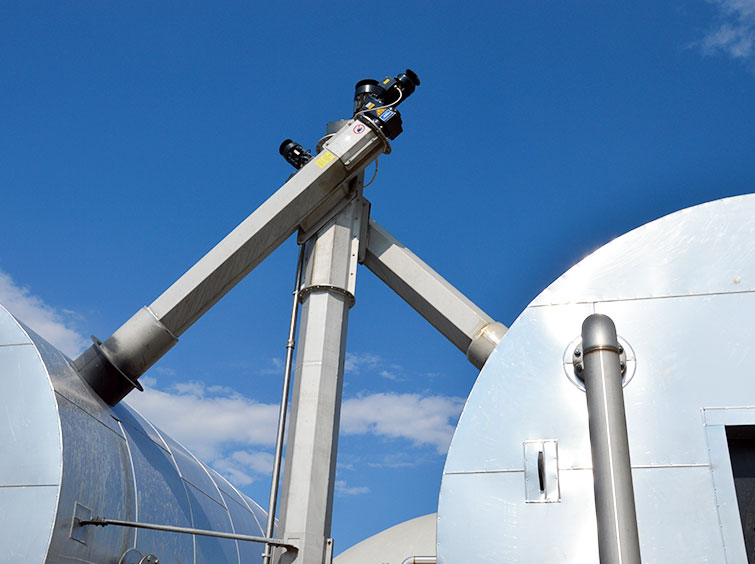 The screws play a vital role in conveying the biomass into the digester or, if need be, into a pump. Depending on the type of substrate to be processed, we provide screw conveyors with bottom loading (ideal for biomass with a dry composition of at least 25% or in cases where processing involves just one type of substance) or top loading.
Stainless steel screws: safety in quality
Made from 100% stainless steel, our screws are by far the most durable, safest way of carrying biomass into the digesters. Compared to conveyor systems like pumps or rubber belts, they present far fewer difficulties as they are resistant to any foreign bodies and guarantee dispersion-free product conveying. What's more, the octagonal shape of the shells that make up the structure ensures homogeneous transport.
The biomass screw conveyor for bottom loading is at ground level.
Construction with removable shells allows easy maintenance.
Resistant to foreign bodies
100% stainless steel screw conveyors. Overload-protected motors.
Screw conveyor delivery rates and sizes on request.