Biogas plant feed systems
Looking for a perfect biomass plant feed solution? Our systems are meticulously designed to maximize biogas plant effectiveness.
Well-built, durable biomass loaders, affordable for everyone
Since 2000 our mission has been to provide customers all over the world with the very best biogas plant feed systems. That's why we focus on quality: depending on the load system, we use solid, cutting-edge materials like stainless steel or natural, sustainable materials such as wood, wear-resistant and easily disposed of at the end of its lifespan without generating any hazardous waste.

Plus: internal components thicker than those of the competition, high quality motors. This explains why our biomass feeders are extremely long-lasting and offer outstandingly low consumption, ensuring safe continuity of production cycles and an excellent energy balance.

Since we believe simplicity is synonymous with savings, our systems can easily interface with your plant software.

Once you have chosen the feed system that best matches your needs, we handle all the assembly and testing, providing you with all the necessary explanations and assistance.
Does your business have specific needs? We have thought of that too: we can, when necessary, create customised solutions.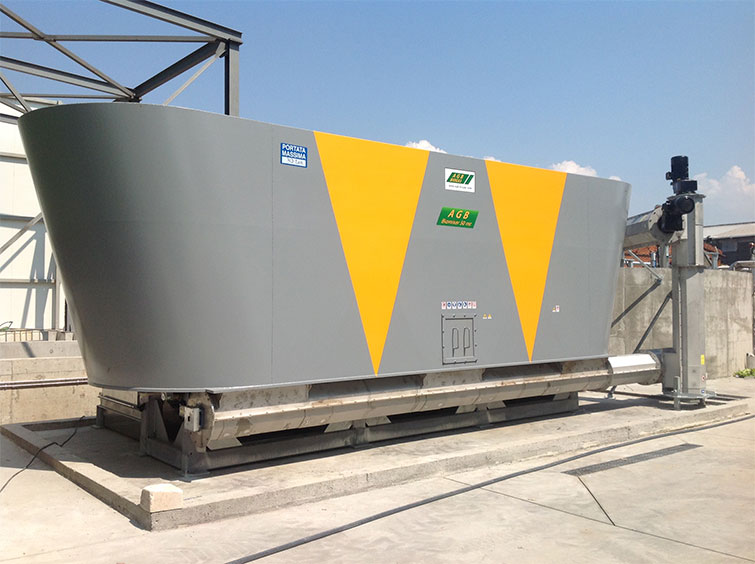 Shreds, mixes, homogenizes and perfectly prepares the biomass of any solid or fibrous material for the digester feed phase.
Biomass feeder and
push-floor solid feeder
Loader highly suited to storage of by-products and short-fibre biomass (e.g. corn silage)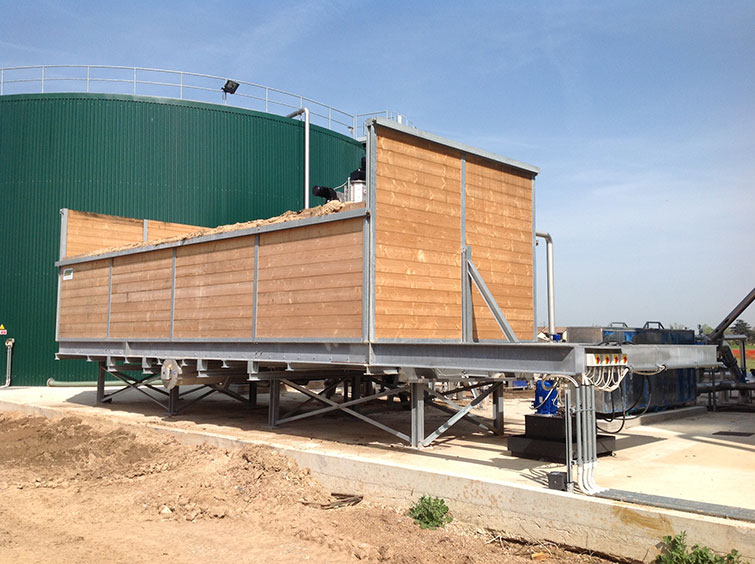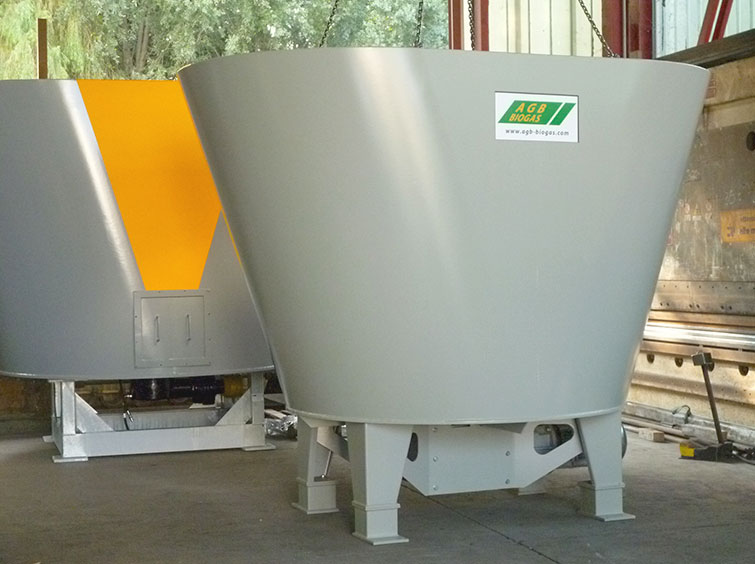 Eco-Biomixer biogas loading hopper
Mixer designed for small plants (<100 kW), with an excellent price-quality ratio.
100% stainless steel screw conveyors to feed the digester, with top or bottom loading system. They can also be used to feed the material into a pump.